I was at Publix the other day buying some stuff when I passed by the magazine aisle and noticed Newsweek's new issue: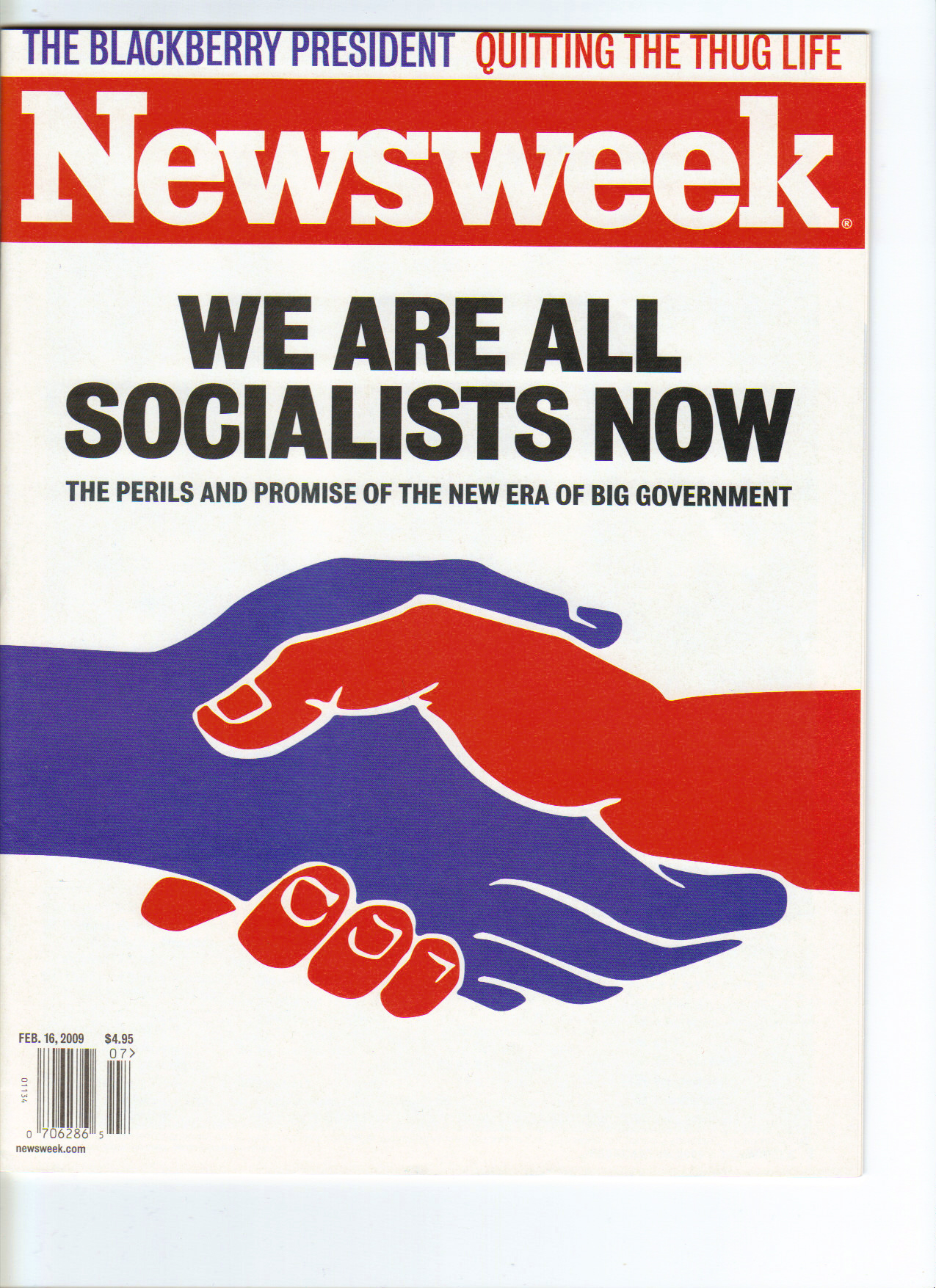 That cover made me so angry at first, but then it made me feel sad and mournful for the loss of the free market system which is what made this country so great in the first place.
Heres what the inside had to say (I kept the title, but blacked out the article because I dont wanna get sued):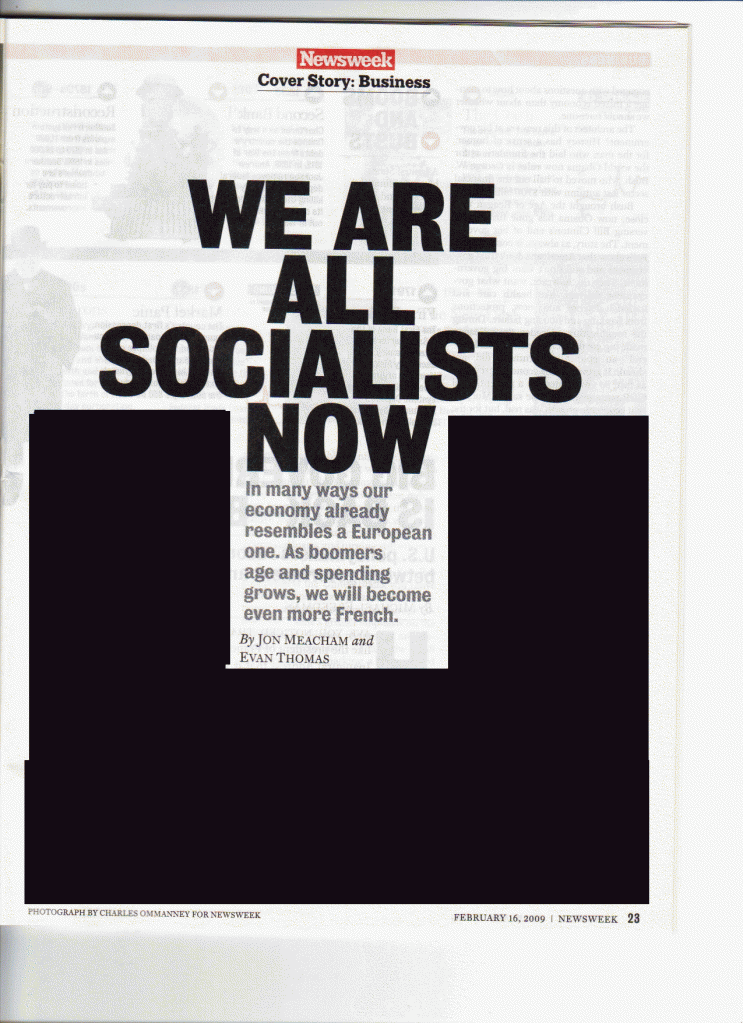 But we are not all socialists now.  Maybe our leaders are, but the American people are not.  According to a recent Rasmussen poll, a large percentage of Americans were opposed to the "stimulus" plan that President Obama is going to sign today.  A much higher percentage opposed the bank and automaker bailouts. Over the past year, the Bush and Obama administrations have supervised unprecedented levels of government intervention and control–and often even nationalization–of private sector industries. Just because the American people have not yet organized mass protests and demonstrations against this does not mean that we agree with it.
To the Democrats and Republicans:  The American people do not want your socialism.
Americanly Yours,
Phred Barnet
Please help me promote my site: